Therapy dogs at Kathy's House offer love to mother and daughter battling cancer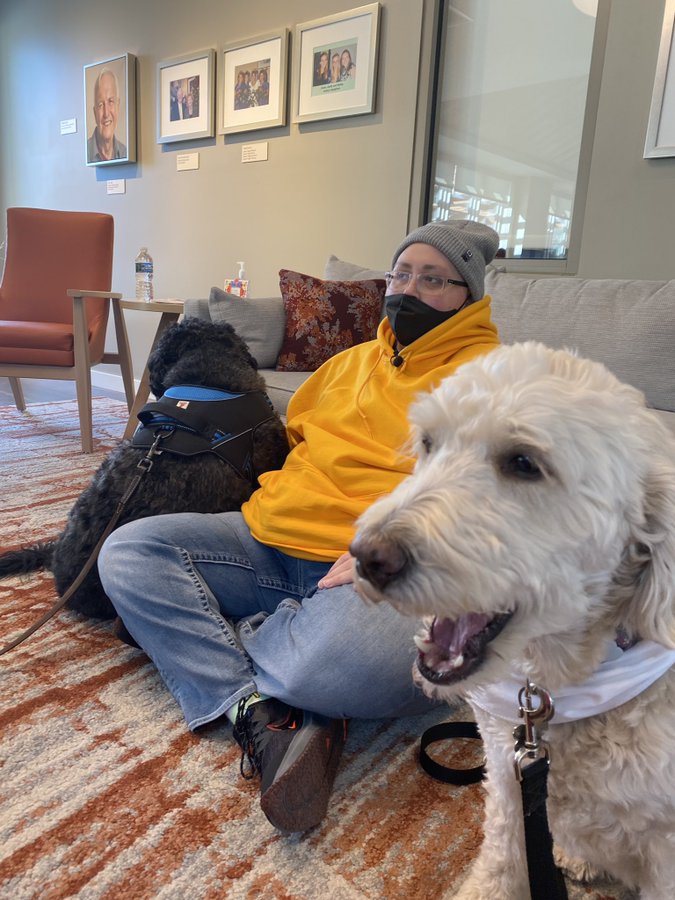 Therapy comes in all forms, and at Kathy's House — a living facility for people who need long-term medical care — therapy comes with four legs and fur.
Monday, Jan. 23, one Wisconsin family had a tearful goodbye for their four-legged therapist. Kayla Fraley and Nancy May, a mother and daughter from Crandon, Wisconsin, are both battling cancer.
"I was diagnosed with acute myeloid leukemia and that was in December of 2020," said 27-year-old Kayla Fraley. The two women said goodbye to two lifelong friends, Lady and Finn. May, Fraley's mother, was diagnosed with breast cancer shortly after.
Please watch this incredible story of Kayla and her health issue trails and how her stay at Kathy's House with visits from pet therapy teams including PHP team Kathleen Dunn and Finn make a huge difference in her treatment.