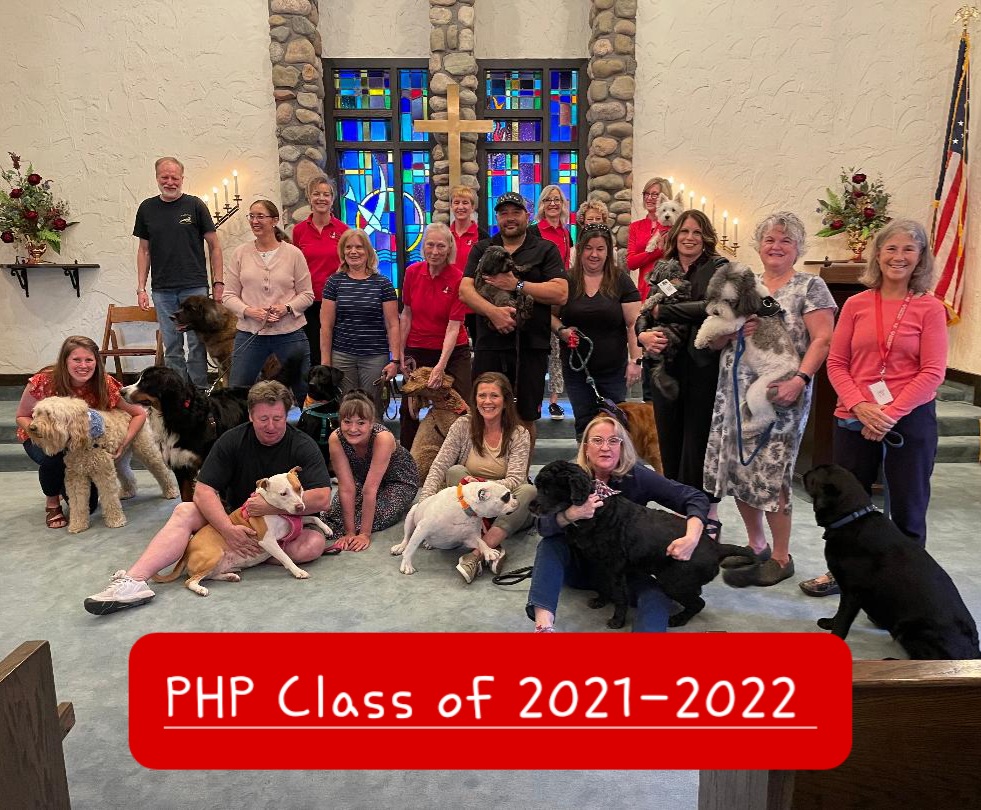 On Saturday June 4th we gathered to celebrate the handler/pet teams that were certified as a pet therapy teams between June 2021 and May 2022. There were 39 teams this past year.
We are so grateful for these incredible teams and thank them for their dedication to pet therapy and comforting others in need.
Andie with Penny
Angela and Natalie with Obi
Angela with Walter
Ann with Stella
Ashley and Jason with Finley
Barb and Tim with Duncan
Carrie with Daisy
Carrie with Selah
Cathy w Josie
Chrissy with Penny
Christine with Vader
Colleen with Annie
David with Kaiser
Deb and Michael with Junie
Deborah with Quinn
Elise with Leo
Emily with Raven
Emma with Indie
Hannah with Yeti
Jan with Auggie
Karen with Blade
Karen with Blade
Katie with Winston
Katy with Bucky
Kelly with Anna Belle
Kelsey with Winnie
Kersten with Marlow
Madrina with Hilo
Marcy with Emme
Maureen with Roscoe
Meagan with Andy
Melissa with Sully
Pam with Chunk
Patty with Rudy
Sue with Zelda
Tammy with Shadow
Trudy and Duffy with Moose
Special thanks to Joan and Mark Krause with their PHP certified pup Bennie
for their generosity and hospitality.