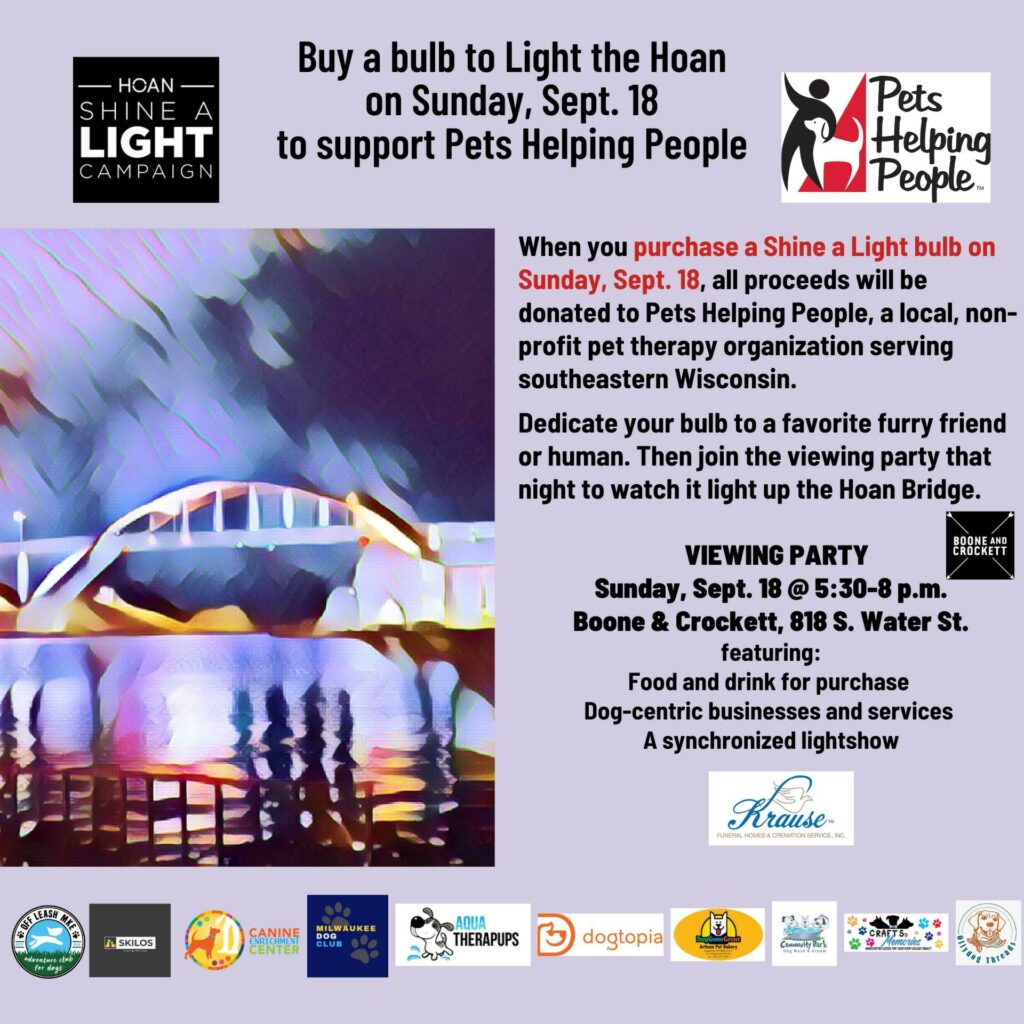 Light the Hoan supports and celebrates the organizations inspiring positive change in our community.
To help "shine a light" on the great work these organizations do, they're committing one day for each organization to illuminate the Hoan in honor of a non-profit partner. They'll also highlight the organization's mission on tjeir website, across their social media channels, and through their media partnerships.
Pets Helping People has been selected as a SHINE A LIGHT recipient. WHOOT WHOOO!!!!
Save The Date – Sunday September 18th
~ Scroll down for VIEWING PARTY information at Boone & Crocket
Here are the details for the bulb dedication.
On the 18th proceeds from all bulb purchases will be donated to PHP. So start putting your dedication together and be prepared to submit your bulb purchase on Sunday September 18th.
Looking for dedication ideas….how about in honor of your pet, a friend, mentor, family member …what about dedicating in memory of a loved one or a pet that has crossed the rainbow bridge and of course you could dedicate in honor of pet therapy and they people that benefit from the visits.
Bulbs cost $25, $50, $100 or $500
Please note: bulb dedications made on 9/18/22 will not receive any associated SWAG items. Instead, 100% of your donation will go to the Pets Helping People.
The fund is a charitable fund and donations to it are tax deductible to the extent allowed by law.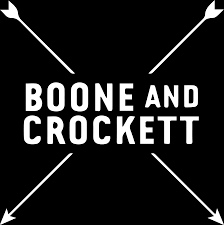 VIEWING PARTY INFORMATION- Sunday, Sept 18th – 5:30 p.m. – 8p.m
Join us at Boone & Crockett 818 S. Water Street for a chance to celebrate our special day and our 24th Anniversary! We'll be on the patio located on the Milwaukee River with a clear view of the bridge.
Come and meet some fabulous dog businesses (see below for a list of participants), enjoy a beverage served by Boone & Crockett, and have a meal from TacoMOTO food truck. THEN 30 minutes before sunset (7:15pm), the Hoan bridge will light up in PHP colors.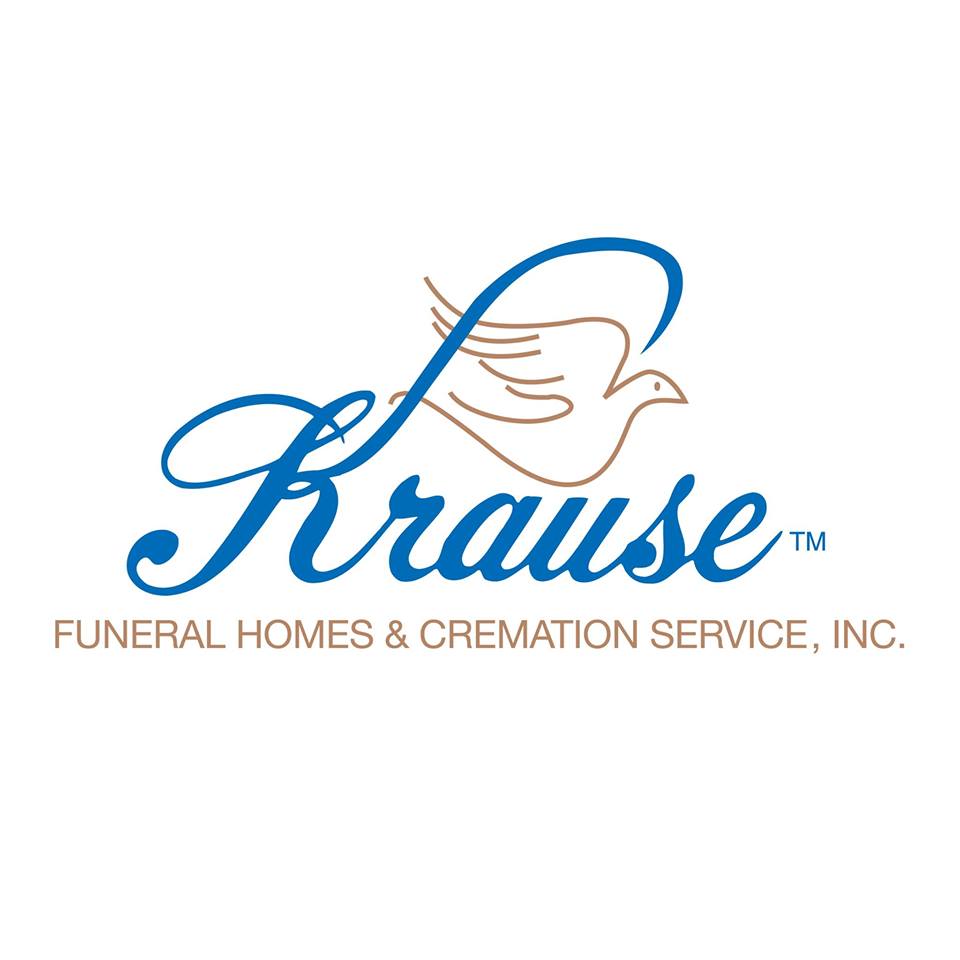 SPECIAL TREAT….at 7:45 p.m. enjoy the light show synced to George Clinton's Atomic Dog. The light show is courtesy of Krause Funeral Homes & Cremation Service, LLC.
Come see these Pawsome Dog Vendors at the event….